Hotting up

for the summer
If you are looking to have your helmet painted then look no further. In association with Custom Racewear - MAD Designs paints unique & personal helmets for racers across the world. For more information please click on the MAD Designs logo & ask for Mike.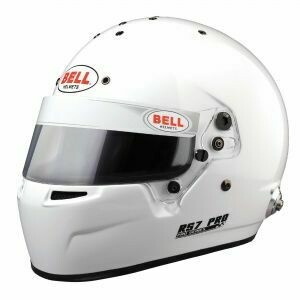 Bell RS7 Pro Helmet
SKU 0005
Product Details
Based on the HP7 design and featuring a lightweight carbon composite shell using Bell's high-pressure proprietary moulding system, the RS7 uses and innovative shell and shield design to improve acoustic comfort, aerodynamic performance and energy absorbing capabilities. The sleek, modern design features an advanced ventilation system with 14 air-intake and extraction channels that can be used with or without air-intake covers (available separately).
The RS7 double screen anti-fog (DSAF) visor and rubber gasket seal ensured air, water and dust will not enter the eye port.
Lightweight carbon composite shell
Advanced multi-density, multi piece liner to maximize energy absorption and impact performance
Optical grade injection moulded Double Screen Anti-Fog (DSAF) visor for anti-fog control and superior visibility
Powerful and effective top and chin bar ventilation system with 14 air intake and extraction channels for maximum ventilation
Shell and shield design optimized to improve aerodynamic performance, reduce internal noise and enhance energy management capacities
Integrated channels in face piece offer multiple options to install drink tube and radio systems
Air Intake, side air extractors, rear spoiler, top and chin bar gurneys available separately
Top air attachments available separately for use with external cooling systems
Factory installed Hans posts as original equipment
Synthetic rubber gasket seal to prevent dirt and water from entering the helmet
Homologation: Snell SA2015 and FIA8859-2015 approved
Colours: White & Matte Black
Graphics available: Falcon Blue & Falcon Red
Sizes: 6 3/4 (54) to 7 5/8+ (61+)
Save this product for later