Hotting up

for the summer
If you are looking to have your helmet painted then look no further. In association with Custom Racewear - MAD Designs paints unique & personal helmets for racers across the world. For more information please click on the MAD Designs logo & ask for Mike.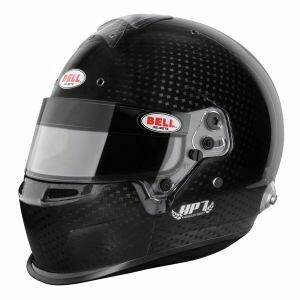 Bell HP7 Helmet
SKU 00009
Product Details
Developed through close collaboration with leading F1 drivers and teams, the carbon fiber HP7 is aerodynamically sleek lightweight and efficient for the intense demands of open-wheel and open-cockpit forms of racing.
Meeting the FIA's FIA8860 "super helmet" standard, the most rigorous helmet standard on the planet, the HP7 is designed for seasoned professional drivers that compete at the highest speeds and levels of motorsports interested in taking advantage of the latest technological innovations including aerospace grade composite materials and advanced energy absorbing liner systems.
High-strength, ultra-lightweight FIA8860 carbon shell
Advanced multi-density, multi-piece liner to maximize energy absorption and impact performance
Optical grade injection moulded Double Screen Anti-Fog (DSAF) visor for anti-fog control and superior visibility
Powerful and effective top and chin bar ventilation system with 14 air intake and extraction channels for maximum ventilation
Air intake system includes two-part centre and side air intakes (installed)
Shell and shield design optimized to improve aerodynamic performance, reduce internal noise and enhance energy management capacities
Integrated channels in face piece offer multiple options to install drink tube and radio systems
Available in two versions: with or without duckbill (chin spoiler)
Top spoiler, top and chin bar gurneys available separately
Factory installed Hans anchors as original equipment
Synthetic rubber gasket seal to prevent dirt and water from entering the helmet
Homologation: Snell SA2015, FIA8860-2010
Colour: Carbon
Sizes: 6 3/4 (54) to 7 5/8+ (61+)
Save this product for later